Rum-Bar White Overproof 63%
Congratulations!
German Rum Awards – the most important national and international award for Rum & Rhum! An international jury, consisting of rum experts, tastes in a multi-day blind-tasting rums of the same categories against each other and evaluates them according to a recognized points system. In each category gold, silver and bronze are awarded.
The international jurors – all jury members, all information – transparent!
Lauge works since 2007 part-time with wine and spirits. It started in a wine cellar of a large department store. Later, in 2014, Lauge began collaborating with Romhatten.dk to produce rum tastings and rum reviews while occasionally writing articles for the Danish magazine Whiskey & Rum.
Leach uses its scientific background to decode the various rums. His palate prefers the highest-grade rums from e.g. Jamaica.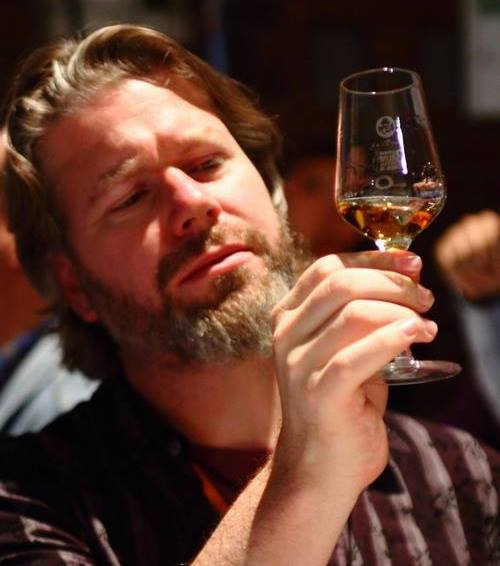 is an independent liquor ambassador, cocktail lover and rum fanatic.
Since 2010 he is juror for international rum competitions at the Ministry of Rum Festival in San Francisco. Since then, he has evaluated dozens of rum and spirits competitions and events around the world.
I discovered rum/ron/rhum 5 years ago as my passion at the first Rhumfest Paris and this has been a quite new experience for me. I couldn't imagine where to find rum around world, as the actual claim of the German Rum Festival is this year. What to do? I bought a book to learn more about the world of sugarcane, history … and also i tried a lot different brand and it was very amazing to me.
A well-known figure in the San Francisco Bay Area cocktail scene and the tiki world, Suzanne Long owns and operates Bar Longitude in Oakland, California, a world renowned tropical destination featuring over 500 premium spirits and one of the only house-recipe driven tropical cocktail programs in the world.
Mads is well known for the rum blog Romhatten.dk since 2010. Since then he has written more than 270 rum reviews and many rum articles for Romhatten.dk and the Danish Whiskey & Rum Magazine. Mads has also conducted more than 300 rum tastings throughout Denmark since 2012, and in 2015 co-authored the Danish Book of Rum.
Mads' favorite rums come from, among others, Martinique, Guyana & Jamaica.
Mads' Lieblings-Rums kommen unter anderem aus Martinique, Guyana & Jamaika.
Began his professional career as a Spiritsist behind the bar in 1985 while studying sociology. Several years later he gave lectures on various spirits, but mainly whiskey.
I did Technical University in Amsterdam and I'm a fully qualified teacher of food and drinks. When I specialized I became a Spirits educator and finally a Rum specialist. Recently I also became WSET qualified teacher.
is an independent rum connoisseur, chocolate specialist and hotel operator. The spirited, eclectic entrepreneur has spent the last eleven years mastering rum, a passion that culminated in her decision to open a boutique resort on Grenada Island with everything rum is about.
Nicholas has been a rum lover and teacher for over a decade. In 2009, he founded Seattle's first rum company, The Rum Collective; she is the oldest of her kind in the USA. He has hosted over 100 educational rum tastings and has been directly responsible for the successful entry of dozens of rums to Washington, Michigan and Vancouver, BC, Canada.
Carsten Prasse took the classical route early and then left, as that's the kind of guy he is. He got his degree at a school for hotel management, trained and worked in various positions with the Intercontinental luxury hotel chain, and discovered his passion for spirits and bar culture when he was still in training. While working on various hotel and bar concepts, his fascination became the foundation for him to develop and realize his own ideas.
s half of the married couple's team behind the Rum Lifestyle website: TheFloatingRumShack.com. Originally started as a hobby to capture their discoveries, the world of rum quickly proved to be an irresistible attraction, and it seemed only natural that all these rumclubs, educational events, liquor contests, judging and visiting rum festivals and rum producers in the Caribbean and beyond inevitably lead to a result.
Eugen Kasparek has many years of experience in high-end restaurants, specialist retailers, in seminars, as a member of culinary associations, trade visitor at conventions, juror of any number of competitions and last, but certainly not least, as Master of Tasting.
By signing up you accept our privacy policy.